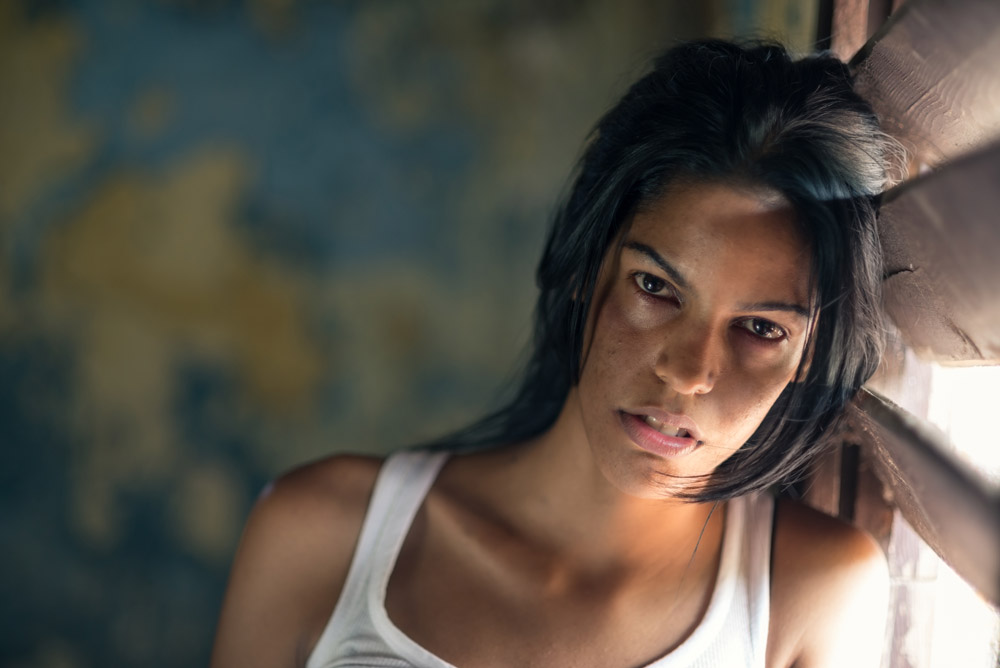 When she arrived home, Maritza found her wife in front of a bonfire in the backyard. Enraged, Lisa asked why she was late coming home. Before Maritza could respond that her phone had died, Lisa said she wanted to teach her a lesson and threw Maritza's adult literacy education books into the fire. When Maritza's phone had charged, she felt guilty about not responding to the nearly 100 missed calls and voicemails she had received from Lisa.
Insecurity began for Maritza at 16, when she told her family that she was a lesbian and they kicked her out of the house after several humiliating and shame inflicting attempts to "save her" from herself. This experience not only made Maritza uncomfortable about her personal identity, but made her question whether or not she deserved to be loved.
When she first met Lisa, Maritza felt like she could finally be herself. Even though she had no formal education and was often shy, Lisa made her feel like the capable, courageous woman she had always strived to be. This was only temporary, though, and Lisa's praise was slowly replaced with criticism.
Insults, intimidation and violence continued to escalate after the bonfire incident. Even though the abuse Maritza was experiencing was so severe it could potentially become lethal, her self-doubt, coupled with Lisa's manipulation tactics, made Maritza think that she was to blame for the abuse. She was often told she was crazy and over-reactive, which made Maritza question whether or not she was being abused in the first place.
When Lisa started threatening Maritza's life and strangling her – both signals that the abuse had a high chance of becoming fatal – Maritza realized how dangerous her marriage had become and borrowed some money from a friend to flee from her home in the Midwest. After setting herself up in a small apartment in Tucson, Maritza reached out for services at Emerge. During her first one-on-one support session at one of the Emerge community-based service sites, Emerge staff validated Maritza's identification of the abuse and tactics she had endured and helped her to accept that she was not to blame for her partner's choices. Over the course of the next six months, Maritza spent her time at Emerge re-discovering her own strengths and building new life skills for living independently.
Establishing goals and understanding available resources made Maritza feel confident about her future for the first time since losing her family. Today, Maritza still attends a support group at Emerge where she's able to talk about progress and challenges as she moves forward. Her current goals include volunteering, becoming more social by making friends, and learning to read and write. She's also focusing on incorporating self-care into her routine, and is starting with exercise and keeping a daily journal. Emerge provided Maritza support in navigating her options and getting access to tools she didn't have before, and now her confidence continues to grow as she accepts every aspect of herself.