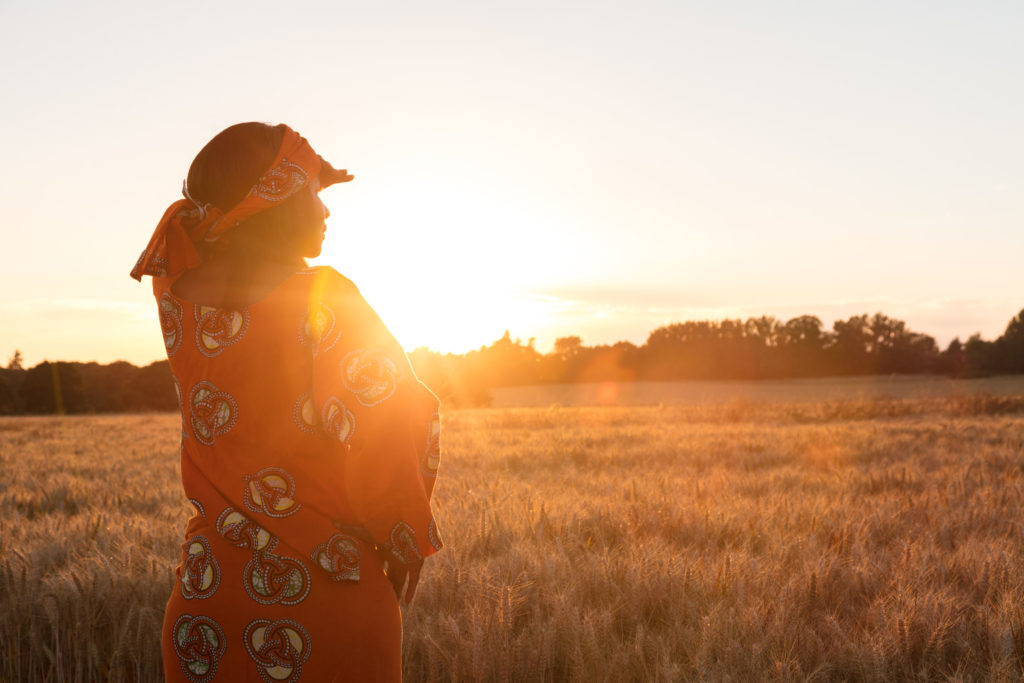 Sara has always been a leader. She just didn't always realize it.
Sara had experiences with her husband that would be unfathomable to many. Together, they had six children and lived in refugee camps in Africa before immigrating to the U.S.
Back in her home country of Tanzania, Sara recalls her days as a farmer fondly–except when her husband physically abused her at home. After immigrating, the physical abuse escalated–Sara and the children began experiencing physical abuse daily.
Sara's husband used the family money to purchase alcohol, so Sara found ways to hide money for monthly bills but still never had enough to meet other family needs. Sara experienced threats to her life if she offered input on managing the finances.
My children panicked when my husband was around. As a safety plan, my children would often run to the bathroom and lock themselves in there to hide from their father. Sara would often experience severe forms of physical abuse as a direct result of protecting her children. I wanted to find safety for them, so they could focus on school, Sara said. If I sit down and do nothing, how will they survive?
So she built up the courage to talk to the International Rescue Committee (IRC) about her experiences behind closed doors, and together they called Emerge to ask for help.
When I was in services at Emerge, they respected us, Sara said. They provided support. There is no such word I can use to thank them.
After a few months at shelter, Sara's next chapter began to unfold. With the help of Emerge staff, stabilization and independence from abuse were becoming a reality. Sara also received support from Emerge's housing program, where she found safe and affordable housing. And, in partnership with IRC, Sara found employment.
As Sara broke through the isolation she experienced in her relationship, she began forming roots in the community. Sara was introduced to another local organization, Iskashitaa, where she gathered with other women from her region of birth. Iskashitaa helped Sara access a small plot of land where she could exercise her passion for farming. Sara now cultivates and harvests a variety of vegetables and sells them at local markets. With the extra income, Sara and her family are self-sufficient and thriving.
When you eat from your own backyard, you are happier than eating fruits and vegetables from the store. Right now the season is changing and I'm getting ready to grow eggplant, Sara said.
In the future, Sara hopes to keep working and save money to someday buy a house she can raise her children in. She knows it's a long road, but she's willing to go step-by-step to ensure that her children all have access to higher education.
My life has completely changed. I have peace. I can make decisions with the money I make. When I receive a paycheck, I decide how to prioritize. My children eat and sleep well and I can tell them not to be afraid. I can also spend time with other women. I am proud of myself.
When she heard that she was selected as Emerge's Mother of the Year, she reflected on other times when she had been asked to lead her community in Africa. I am a good person, Sara said, but I never believed it. In Africa I was chosen as the Chief of my community and I kept asking myself what others see in me. After being chosen Mother of the Year, I thought, maybe it's true that I am a good person. I am happy and it's an honor.