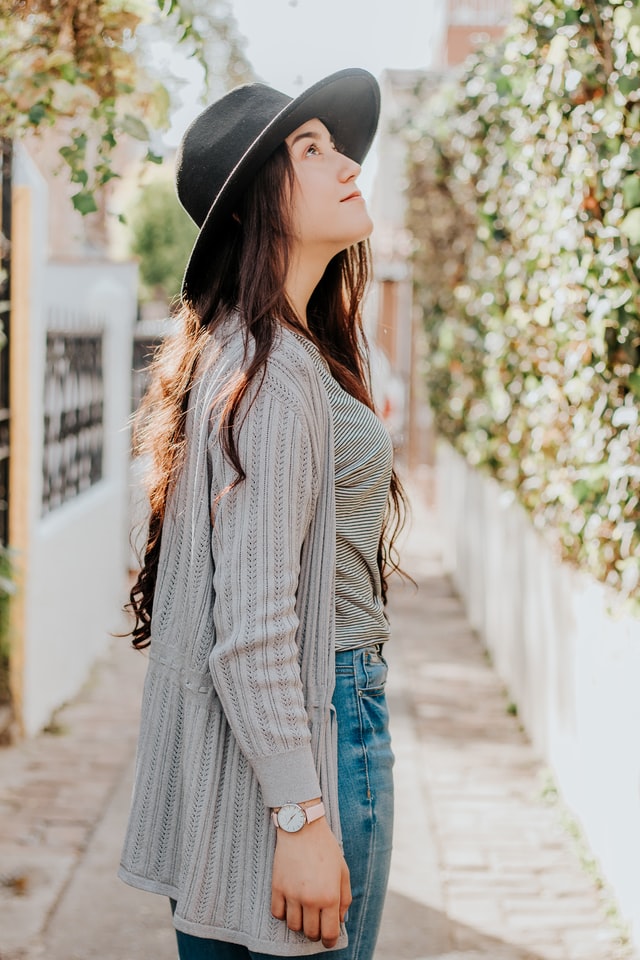 After having endured 7 years of an abusive relationship, Sabrina (real name changed to protect confidentiality) decided that she had to leave now or she might never get out. Sabrina had her bags packed and was ready to leave when her boyfriend came home unexpectedly.
Upon discovering that Sabrina was going to leave the home, Sabrina's boyfriend began accusing her of cheating on him and threatening to harm her. Sabrina recalls how her boyfriend's sister, who was present, looked away to avoid being involved.
Sabrina shared, "I kept telling his sister to call the police, but she wouldn't because she always takes his side and protects him because she is afraid of him too." Sabrina reports the yelling escalated into her boyfriend punching her, strangling her and holding a knife against her body. Sabrina's sons were in their bedrooms where they could not see what was happening, but could very much hear all that was transpiring. Sabrina's boyfriend began threatening that he was going to kill her– something Sabrina thought was very possible given prior incidents of strangulation.
Eventually, Sabrina's teenage son escaped the house through a window and approached a neighbor for help. The neighbor immediately called law enforcement. Deputies from the Pima County Sheriff's Department arrived and separated the boyfriend from Sabrina. A deputy on-scene administered the APRAIS risk assessment screening tool, and Sabrina was identified as being at "high risk" for experiencing serious injury or death. Sabrina's boyfriend was arrested and Sabrina was put in touch with Emerge.
Sabrina felt unsafe at home and chose to come into Emerge's emergency shelter, after Emerge was able to find a safe home for her cat. Upon entering shelter, Sabrina shared that her boyfriend's control and abuse included beatings and strangulation, and also locking her in her bedroom for days at a time – nailing the windows shut and securing the doors with deadbolt locks on the outside of the door.
Her boyfriend would also keep her from having contact with her sons for days at a stretch, and when that would upset her sons, the boyfriend would tell them not to cry and not to be "sissys." When she was let out of her room, her boyfriend would not allow Sabrina and her sons to hug or kiss each other. Sabrina shared how "disappointed" she was in herself because she "used to warn her friends about being in abusive relationships, and now look at me – I did this to myself."
Emerge staff supported Sabrina in learning about the dynamics of domestic violence and how abusive partners often use tactics geared at ensuing the victim blames themselves for what has been perpetrated against them. We reassured her that nothing that happened to her was her fault. Sabrina's self-view and self-esteem began to change for the better.
Sabrina then entered Emerge's housing stabilization program, and quickly found an apartment of her own and found a job. Even with these great strides toward a life free from abuse, Sabrina realized the level of emotional impact she was still experiencing despite the progress she had made.
Sabrina decided that reconnecting to her tribal community would feel supportive, and Emerge helped her to reach out to her tribal elders. In returning to her native culture, Sabrina found a renewed strength and sense of belonging.
Today, Sabrina is motivated and actively engaged in fulfilling her vision for her and her sons' futures. A stated, "there used to be this little pin prick of light like someone holding a lighter from far away, now it is like a bright full moon. I can dream now and plan for a future. I am free to do and be whatever I want to."