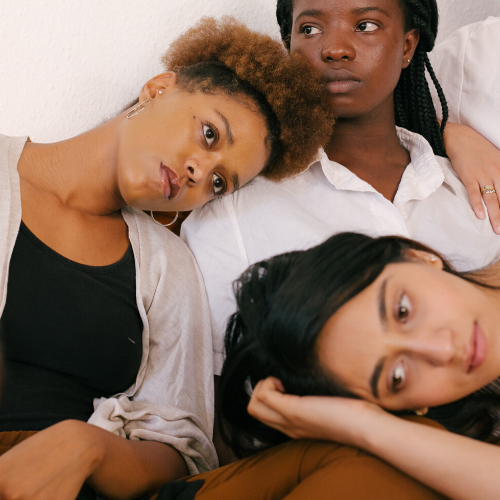 Whether visible or not, the numbers indicate that someone you know has been impacted by abuse
It's Happening Around All of Us
For survivors of domestic abuse and their children, access to safety can be the difference between life and death. In Arizona in 2017, 87 people died from domestic violence-related incidents. Of those victims, 16 were in Pima County. There have been 55 domestic violence-related deaths in 2018 as of August, 14 of which were in Pima County (ACESDV.org). Studies have also shown that, out of those who were murdered by an intimate partner, few to none had reached out for help—which is why it's so critical to spread the word that services are available.
At Emerge, we work to create a safety net to help survivors find their way to a life free from abuse. Over the last ten years, Emerge:
Responded to a 56% approximate overall increase in services
Served 36,500 participants (5,110 of whom were men or boys and 4,380 of whom were under the age of 18 )
Provided over 270,000 safe nights to families
Answered 45,000 hotline calls
Assisted 11,190 participants through community-based services
Nationally, 1 in 4 women experience domestic abuse in their lifetimes. It's also estimated that only 1 in 10 people report domestic abuse or reach out for help. It follows that in addition to the nearly 5,600 calls we received on the Emerge hotline last year, there are likely far more survivors who are still suffering in silence.
The Faces Behind the Numbers
When we look at the numbers, it's important to remember that these aren't just statistics. Domestic abuse affects women, children, men, and gender non-conforming individuals in our community at epidemic proportions. Abuse happens in heterosexual relationships as well as in same-sex relationships. Our hope is that when we, as a community, think about the sheer number of people impacted, we'll start to realize that this isn't a private matter. It's also not something that can be solved alone by more shelters, more police or more laws—those can only help after the fact.
We all must look out for each other and take a deep look at the behaviors we treat as acceptable . We must also watch for warning signs. The people you spend time with every day—your neighbor, bus driver, sister, co-worker, daughter, dentist —may need your support. If we can find the willingness to offer help, and the courage to ask for help, we can truly create a safer Tucson.