Give the Gift of Hope and Safety Today.
It takes an entire community to end the epidemic of domestic abuse. By investing in Emerge with a monetary gift, by becoming a volunteer or a corporate partner, hosting a fundraiser or donating in-kind items, you demonstrate your commitment to end abuse in our community.
Please select from one of the giving options below.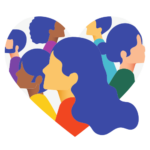 Check what we have accomplished together
More Giving Opportunities
An anonymous donor honoring the Connie Hillman Family Foundation has issued a challenge to our community to match their gift. For the next three years, half of any new or increased giving will be matched—up to $1,000,000! Click here to learn more.