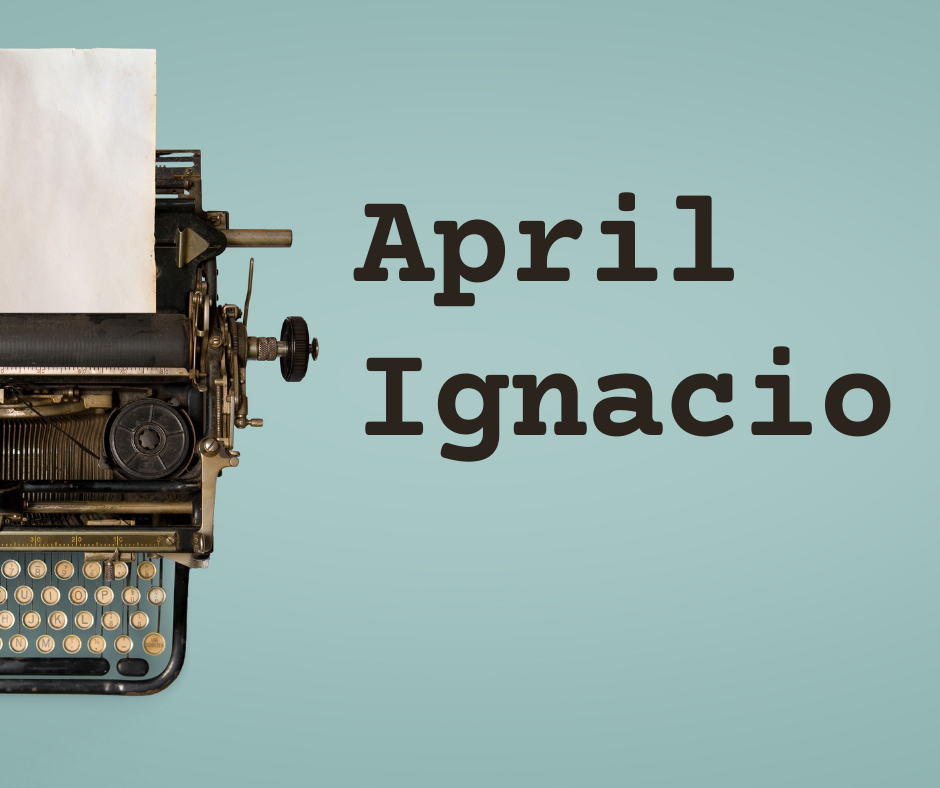 April Ignacio is a citizen of the Tohono O'odham Nation and the founder of Indivisible Tohono, a grassroots community organization that provides opportunities for civic engagement and education beyond voting for members of the Tohono O'odham Nation. She is a fierce advocate for women, a mother to six and an artist.
The violence against Indigenous women has been so normalized that we sit in an unspoken, insidious truth that our own bodies do not belong to us. My first recollection of this truth is probably around the age of 3 or 4 years old, I attended the HeadStart Program in a village called Pisinemo. I remember being told "don't let anyone take you" as a warning from my teachers while on a field trip. I remember being afraid that in fact someone was going to try and "take me" but I didn't understand what that meant. I knew I had to be in sight distance from my teacher and that I, as a 3 or 4 year old child then became suddenly very aware of my surroundings. I realize now as an adult, that trauma was passed on to me, and I had passed it onto my own children. My oldest daughter and son both recall being instructed by me "don't let anyone take you" as they were traveling somewhere without me. 
Historically violence against Indigenous people in the United States has created a normalcy among most tribal people that when I was asked to provide a thorough insight to the Missing and Murdered Indigenous Women & Girls I  struggled to find the words to talk about our shared living experience which always seems to be in question. When I say our bodies don't belong to us, I am talking about this within a historical context. The United States government sanctioned astronomical programs and targeted the Indigenous people of this country in the name of "progress". Whether it was forcibly relocating Indigenous people from their homelands onto reservations, or stealing children from their homes to be placed into boarding schools clear across the country, or the forced sterilization of our women in Indian Health Services from the 1960 throughout the 80s.  Indigenous people have been forced to survive in a life story that is saturated with violence and most times it feels as though we are screaming into a void.  Our stories are invisible to most, our words remain unheard.
It is important to remember that there are 574 tribal Nations in the United States and each one is unique. In Arizona alone there are 22 distinct tribal Nations, including the transplants from other Nations throughout the country that call Arizona home. So the collection of data for the Missing and Murdered Indigenous Women & Girls has been challenging and almost near to impossible to conduct.  We are struggling to identify the true numbers of Indigenous women and girls who have been murdered, missing, or have been taken. The plight of this movement is being led by Indigenous women, we are our own experts.
In some communities, women are being murdered by non-indigenous people.  In my tribal community 90% of the cases of women who were murdered, were a direct result of domestic violence and this is reflected in our tribal judicial system. Roughly 90% of the court cases that are heard in our Tribal courts are domestic violence cases. Each case study may differ based on geographical location, however this is what it looks like in my community. It is imperative that community partners and allies understand Missing and Murdered Indigenous Women & Girls is a direct result of perpetrated violence against Indigenous women and girls. The roots of this violence is deeply embedded in archaic belief systems that teach insidious lessons about the worth of our bodies – lessons that give permission for our bodies to be taken at whatever cost for whatever reason. 
I often find myself frustrated by the lack of discourse of how we are not talking about ways to prevent domestic violence but instead we are talking about how to recover and find missing and murdered Indigenous women and girls.  The truth is that there are two justice systems. One that allows a man who has been accused of rape, sexual assault, and sexual harassment, including non-consensual kissing and groping of at least 26 women since the 1970s to become the 45th President of the United States. This system parallels the one that would erect statutes in honor of men who raped the women they had enslaved. And then there is the justice system for us; where the violence against our bodies and taking of our bodies are recent and illuminating. Grateful, I am.  
In November of last year the Trump administration signed Executive Order 13898, forming the Task Force on Missing and Murdered American Indian and Alaskan Natives, also known as  "Operation Lady Justice", that would provide more ability to open more cases (unsolved and cold cases) of Indigenous women directing the allocation of more money from the Department of Justice.  However, no additional laws or authority comes with Operation Lady Justice. The order quietly addresses the lack of action and prioritization of solving cold cases in Indian Country without acknowledging the great harm and trauma that so many families have suffered with for so long.  We must address the way that our policies and lack of prioritization of resources allows for the silence and erasure of the many Indigenous Women and Girls who are missing and who have been murdered.
On October 10th the Savanna Act and Not Invisible Act were both signed into law. The Savanna Act would create standardized protocols for responding to cases of missing and murdered Native Americans, in consultation with Tribes, which will include guidance on interjurisdictional cooperation among tribal, federal, state, and local law enforcement. The Not Invisible Act would provide opportunities for tribes to seek preventative efforts, grants and programs related to missing (taken) and the murder of Indigenous peoples.
As of today, the Violence Against Women Act has still yet to be passed through the Senate. The Violence Against Women Act is the law that provides an umbrella of services and protections for undocumented women and transwomen. It's the law that allowed us to believe and imagine something different for our communities that are drowning with the saturation of violence. 
Processing these bills and laws and executive orders is an important task that has shed some light on larger issues, but I still park near the exit of covered garages and staircases. I still worry about my daughters who travel to the city alone. When challenging toxic masculinity and consent in my community it took having a conversation with the High School Football Coach to agree to allow his football team to participate in our efforts to create a conversation in our community about the impact of violence. Tribal communities can thrive when they are given the opportunity and the power over how they see themselves. After all, we are still here. 
Indivisible Tohono is a grassroots community organization that provides opportunities for civic engagement and education beyond voting for members of the Tohono O'odham Nation.