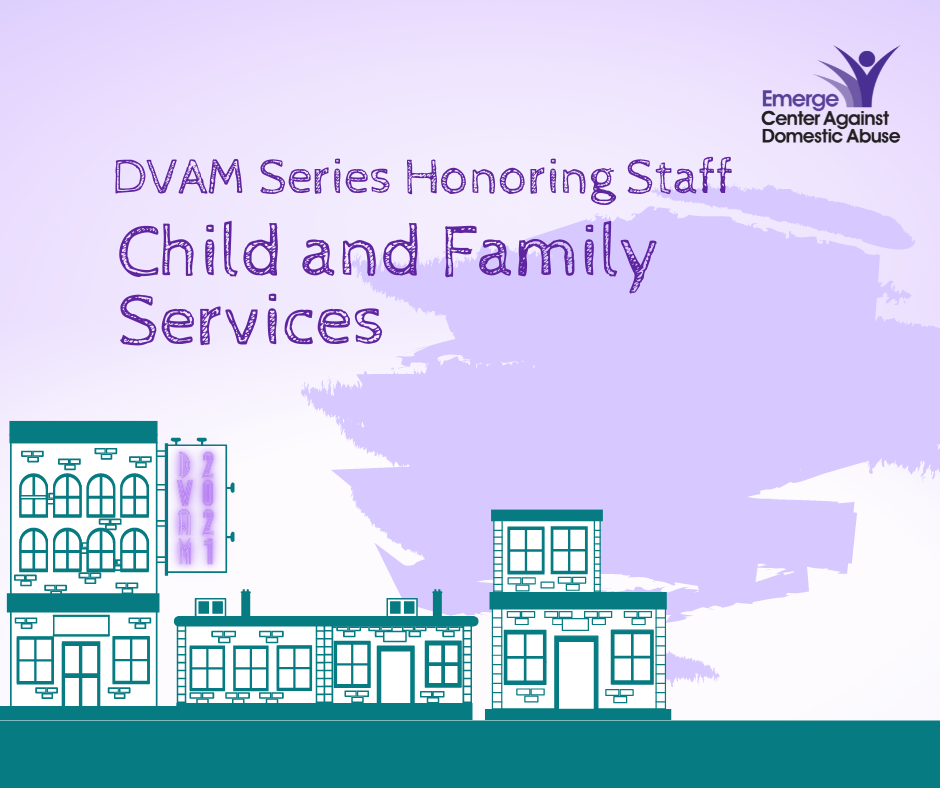 Child and Family Services
This week, Emerge honors all the staff who work with children and families at Emerge. The children coming into our Emergency Shelter program were faced with managing the transition of leaving their homes where violence was happening and moving into an unfamiliar living environment and the climate of fear that has permeated this time during the pandemic. This abrupt change in their lives was only made more challenging by the physical isolation of not interacting with others in person and was undoubtedly confusing and scary.
Children living at Emerge already and those receiving services at our Community-Based sites experienced an abrupt shift in their in-person access to staff. Layered onto what the children were managing, families were also forced to figure out how to support their children with schooling at home. Parents who were already overwhelmed with sorting out the impact of the violence and abuse in their lives, many of whom were also working, simply did not have the resources and access to homeschooling while living in a shelter.
The Child and Family team sprang into action and quickly ensured that all children had the necessary equipment to attend school online and provided weekly support to students while also quickly adapting programming to be facilitated via zoom. We know that delivering age-appropriate support services to children who have witnessed or experienced abuse is crucial to healing the whole family. Emerge staff Blanca and MJ talk about their experience serving children during the pandemic and the difficulties of engaging children via virtual platforms, their lessons learned over the last 18 months, and their hopes for a post-pandemic community.