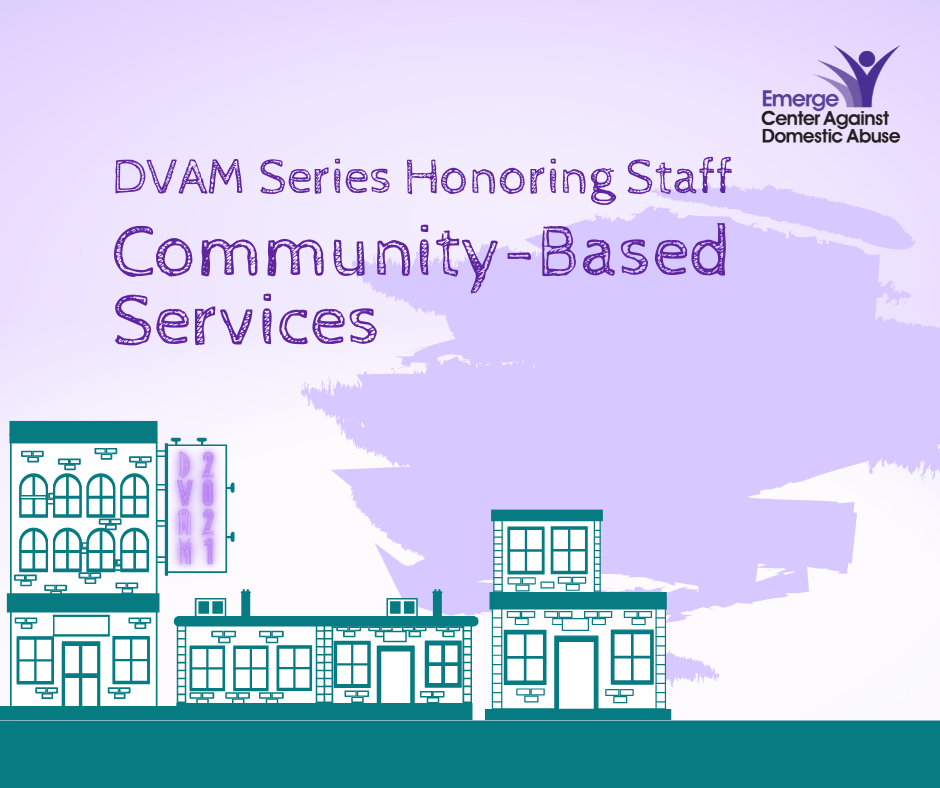 This week, Emerge features the stories of our lay legal advocates. Emerge's lay legal program provides support to participants engaged in the civil and criminal justice systems in Pima County due to incidents related to domestic abuse. One of the greatest impacts of abuse and violence is the resulting involvement in various court processes and systems. This experience can feel overwhelming and confusing while survivors are also trying to find safety after abuse. 
The services that the Emerge lay legal team provides include requesting orders of protection and providing referrals to lawyers, assistance with immigration assistance, and court accompaniment.
Emerge staff Jesica and Yazmin share their perspectives and experiences supporting participants engaged in the legal system during the COVID-19 pandemic. During this time, access to court systems was greatly limited for many survivors. Delayed court proceedings and limited access to court personnel and information had a great impact on many families. This impact exacerbated the isolation and fear that survivors were already experiencing, leaving them worried about their future.
The lay legal team demonstrated enormous creativity, innovation, and love for survivors in our community by ensuring that participants didn't feel alone when navigating legal and court systems. They quickly adapted to providing support during court hearings via Zoom and telephone, remained connected to court personnel to ensure that survivors still had access to information, and provided the ability for survivors to actively participate and regain a sense of control. Even though Emerge staff experienced their own struggles during the pandemic, we are so grateful to them for continuing to prioritize the needs of participants.