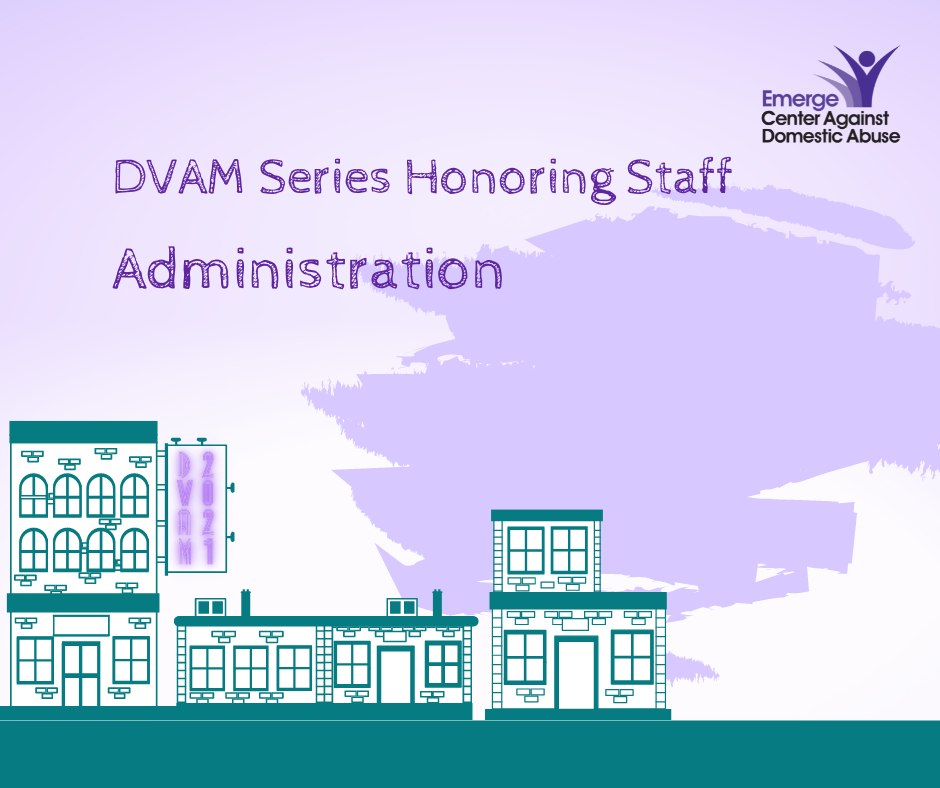 Administration and Volunteers
In this week's video, Emerge's administrative staff highlight the complexities of providing administrative support during the pandemic. From rapidly changing policies to mitigate risk, to re-programming phones to ensure our Hotline could be answered from home; from generating donations of cleaning supplies and toilet paper, to visiting multiple businesses to locate and purchase items like thermometers and disinfectant to keep our shelter running safely; from revising employee services policies over and over to ensure staff had the support they needed, to quickly writing grants to secure funding for all the rapid changes Emerge experienced, and; from delivering food on site at shelter to give direct services staff a break, to triaging and addressing participant needs at our Lipsey Administrative site, our admin staff showed up in incredible ways as the pandemic rages on.
We'd also like to highlight one of the volunteers, Lauren Olivia Easter, who continued steadfast in her support of Emerge participants and staff during the pandemic. As a preventative measure, Emerge temporarily ceased our volunteer activities, and we sorely missed their collaborative energy as we've continued to serve participants. Lauren checked in with staff frequently to let them know she was available to help, even if it meant volunteering from home. When City Court re-opened earlier this year, Lauren was first in line to come back onsite to provide advocacy for survivors engaged in legal services. Our gratitude goes to Lauren, for her passion and dedication to serving individuals experiencing abuse in our community.